Automate and optimse your embedded network.
Have you maximised the revenue potential of your embedded network? Do your tenants have access to the most competitive energy rates? Are you still reading meters manually? Is your network fully compliant with AEMO?
Voltio's tech platform can help.
Benefits for Property Managers
Optimise your budget. Check accounts. Send messages.
Replacing manual tasks with Voltio's automation platform will free up time for you to focus on more important things. In the event that you need to jump into the details, the Property Manager dashboard is structured to give you easy access to:
Embedded Network budget – Check how well your asset is performing against budget
Revenue dashboard – Review individual tenant data and the status of their accounts
Costs dashboard – Investigate your common area costs and find out where you can save
Property data – Drill into tenancy information, tenant details and individual pricing plans
Messaging – Follow up with tenants or your property owner directly from the platform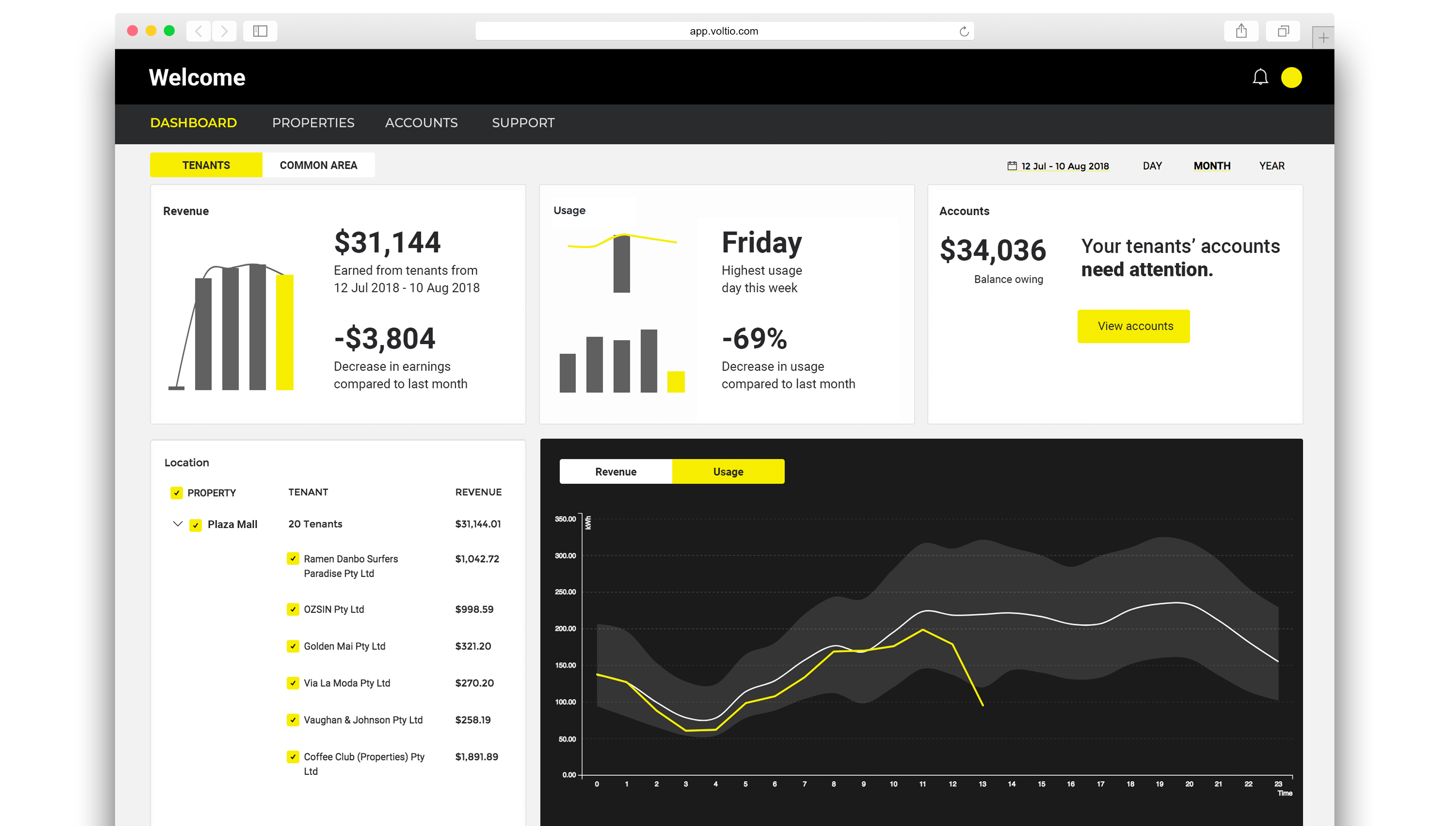 Pay bills. Review savings. Get help.
The most important benefit for tenants within an embedded network is obviously more competitive energy pricing. By using Voltio's technology platform tenants can also pay their bills, figure out exactly how much they are saving by being part of the network, and also send messages to their property manager or landlord if they have questions or need support.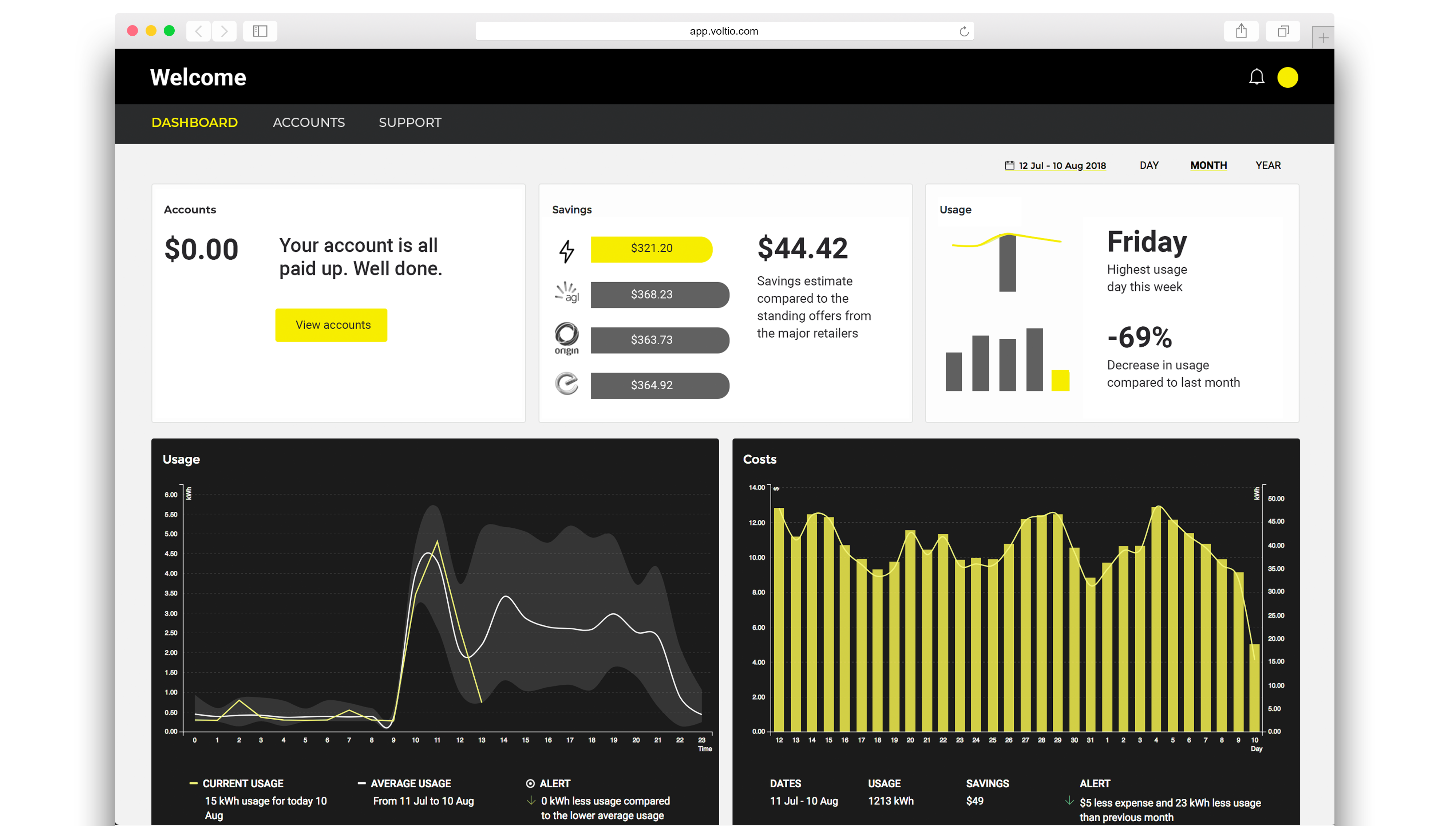 Energy software-as-a-service.
The tool is offered as a subscription service, charged per meter per month, and takes care of all your reporting and billing activities. Voltio has been assigned as an 'Embedded Network Manager' (ENM) by AEMO, the platform can handle all your regulatory requirements as well.
Optimise your energy today